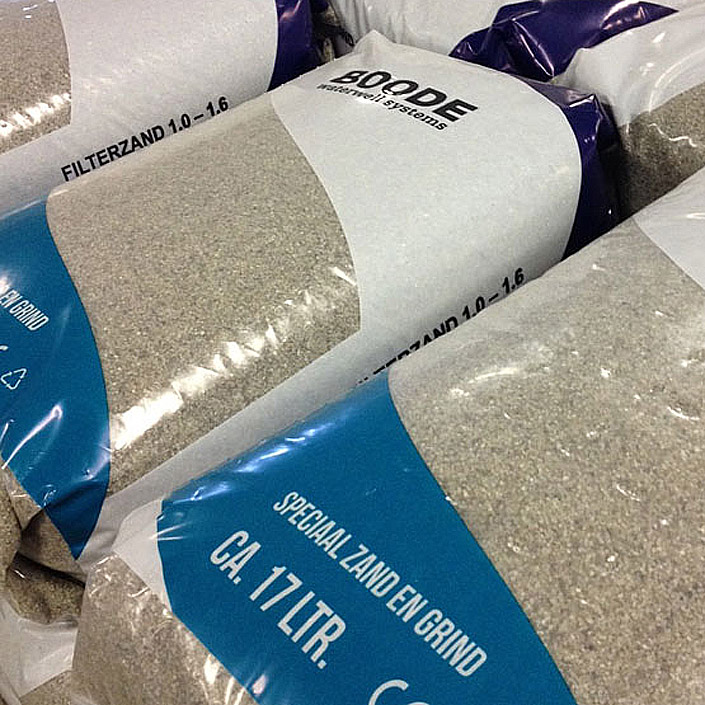 Gravel pack is important for every water well system as it helps to ensure maximum yield and sustainable operation of the system.
A well placed gravel pack should consist of uniform, clean & rounded grains of sand or gravel which should be matched to the choice of the screen and the analysis of the formation.

Boode gravel pack is washed & dried and contains no peat residues or humic substances. Boode gravel pack are 98.6% SiO2 and carry a Kiwa® ATA mark, according to Kiwa evaluation K240 "Sand and gravel for drinking water."
---

Applications
Water well, dewatering, geothermal energy systems, groundwater sampling and environmental research.
---

Boode gravel pack is available in the following sizes:
filter gravel 0.4 - 0.8
filter gravel 0.6 - 1.0
filter gravel 0.8 - 1.25
filter gravel 1.0 - 1.6
filter gravel 1.5 - 2.5
filter gravel 2.0 - 4.0
filter gravel 3.15 - 5.6
* Other sizes are on request available.